Inlays and Onlays Irvine
What Are Inlays and Onlays?
Inlays and Onlays are custom made tooth fillings used for cosmetic dentistry. They are made to order with either composite resin, porcelain or gold.   Manufactured in a dental laboratory and attached by your dentist. The units are your best for the posterior chewing surfaces of your teeth.  Used to repair damaged teeth that have big and defective fillings. Ones that have been damaged by decay or trauma to the face.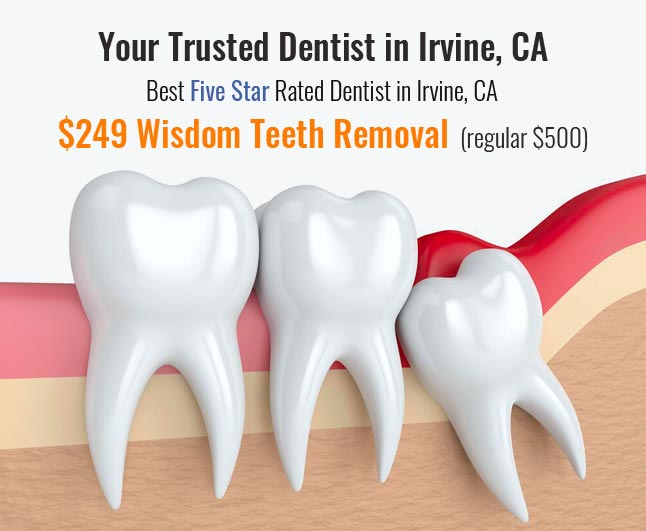 Versus traditional fillings done inside the mouth, Inlays and Onlays are indirect restorations. They're created from custom-made filling material. Fabricated on a dental cast using gold, composite, porcelain or ceramic.
The main purpose of getting an Inlay Or Onlay is to save a damaged or diseased tooth. To prevent any further damage while preserving a healthy smile.
Inlays
Inlays are indirect tooth fillings. Generally fitted inside the tooth grooves. They usually don't extend past the cusp of your teeth. Indicated for caries located at the center of the occlusal table. All the walls are intact, so the margins of the filling material are bound by the natural teeth.
Before, inlays were chosen over fillings to replace tooth loss from decay. Gold was the standard material fitted inside your teeth. Currently, inlays are still used in similar situations. Now instead of gold, tooth-colored ceramic and porcelain are the material of choice.
Defective old inlays that are unsightly can be resolved with tooth-colored ones. The old inlays can be removed and new tooth-colored ones bonded over. The new bonding can actually increase your tooth strength while helping the sealing. Another benefit too is durability. Compared to dental fillings, Inlays are more durable. Gold is the most durable of the material choices. With proper care, your Inlays can last up to 30 years.
Onlays
Onlays are also indirect fillings. They're used when your teeth have damage reaching out to your biting surface. Indicated for caries that extend towards one or more walls of the tooth. The margins of the restoration can extend to cover the natural tooth. Depending on the decay or fracture, it is sometimes referred to as a partial crown.
Onlays were once too made of gold just like inlays.  Nowadays our patients want the tooth-colored ones. Since it's almost a near-invisible dental restoration.  Like Inlays, previous gold Onlays can be replaced. The tooth-colored ones will be bonded over and new tooth strength will result.
Suffering from
Dental Pain?
Get Relief Today
Call for Same-Day Emergency
Dental Appointment
949-789-8989
Top Rated Dentists in Irvine

Contact Us Today To Learn More
Deciding whether Inlays Or Onlays are the correct choice requires an experienced Prosthodontist. Broken or decayed teeth need a comprehensive oral exam. Inlays and Onlays can be the perfect solution.  Contact OC Dental Specialists today to get your smile restored.  We're located conveniently near you in Irvine. OC Dental Specialists accept many dental insurances. Our dental office also provides new patient specials.   We look forward to helping with your dental care needs.
We're
Proudly
Associated
With