Full & Partial Dentures Irvine, CA
Dentures can change missing teeth, enhancing both your smile's expression and your overall health. New dentures will able you to eat and speak better rather than having a missing teeth.
Missing teeth also end your muscles in your face to sag, looking yourself seem older. Dentures will back your facial structure, allowing you to look younger while maintaining the muscle tone in your face, jaw and neck.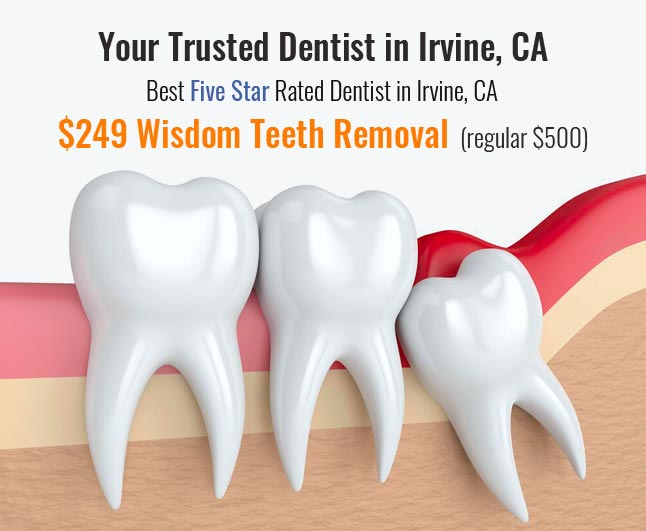 Full Dentures
A full denture replaces a full arch of teeth. Conventional full dentures are removable, but new advancements have allowed practitioners to anchor your full denture using dental implant posts, clips or bonding materials.
While nothing can perfectly replace your natural teeth, new advancements in denture technology have made dentures more comfortable and stable than ever before.
Suffering from
Dental Pain?
Get Relief Today
Call for Same-Day Emergency
Dental Appointment
949-789-8989
Top Rated Dentists in Irvine

Removable Partial Dentures
We also offer removable partial dentures for areas of your mouth where teeth have been lost or extracted. These are held in place by metal or plastic clasps that affix to surrounding teeth.
Removable partial dentures serve as an alternative to fixed partial dentures (bridges) or dental implants. They can help to restore aesthetics and function to areas with several missing teeth.
If you having a missing teeth or are suffering from decay or periodontal disease, consider getting a set of our quality-made dentures, contact our Irvine dentist to schedule for an appointment.
We're
Proudly
Associated
With