Root Canal
If you're like many patients, you may find the idea of a root canal procedure extremely unappealing. That's why we at OC Dental Specialists pride ourselves on a service that minimizes discomfort and maximizes results so that you can recover quickly and easily. They may not always be ideal, but root canals are essential for removing infected tissue and saving a compromised tooth. When you visit our dental clinic in Irvine, you can count on a dental team that is always attentive to your needs.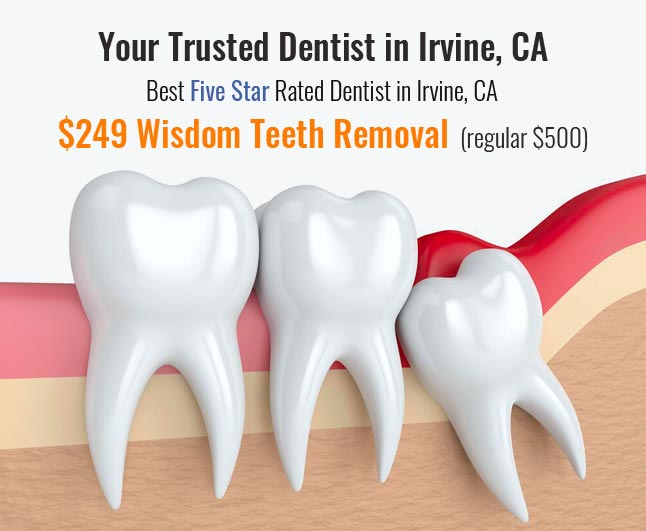 What is a Root Canal?
The purpose of a root canal procedure is to remove an infection from your tooth and prevent future infections. In the case that the decay in one of your tooth has progressed to the point that the tooth is in danger of being lost, a root canal procedure can save the tooth and restore it to functionality.
A root canal treatment is a standard endodontic procedure received by over 14 million patients every year. If you are in need of a root canal, make sure it's performed by someone you can count on to keep your needs for health and comfort in mind.
How Do I Know if I Need a Root Canal Treatment
A root canal treatment is generally employed in situations in which your tooth has suffered extensive decay. If you are experiencing any of the following symptoms, you should consider asking for a root canal:
Throbbing or spontaneous pain
Sensitivity and pain to hot and cold drinks and foods
Pain when biting down or chewing
Noticeable swelling around the gums of the tooth
Pain and sensitivity during brushing
Tooth discoloration from decay
Sensitive gums
Evidence of pus in the mouth and gums
Noticeable swelling and tenderness of your jaw lymph nodes
Toothaches and tooth pains that do not seem to go away
Remember: the best way to protect your tooth from the sort of infection that could lead to a root canal is to keep up with regular brushing, flossing, and cleaning appointments with your dentist. Small cavities that are left untreated can create pathways to your inner tooth pulp, exposing it to bacterial infection.
If your tooth is damaged beyond repair, a tooth extraction, followed by a dental implant, may be necessary, but a proper root canal should help avoid this scenario.
What Can I Expect From the Procedure
During a root canal, our dentists will drill into your tooth and remove the infected pulp from the interior. The interior is then thoroughly cleaned and disinfected. An inert filling is then applied to prevent further infection, followed by the drilled area being sealed off. In some cases, a crown will be attached to the top of the repaired tooth. In some cases, your dentist will hold off on this for a week or so, but this varies by patient. In this case, a temporary, medicinal filling will be applied.
Root canals generally involve local anesthesia applied to the operation site, so you can count on an experience that minimizes discomfort as much as possible.
How Painful is a Root Canal Procedure?
Thanks to advancements in anesthesia and dental technology, root canals are far less painful procedures than you may have heard. Our dentists make sure to always use the practices and techniques that allow for the most pain-free treatment possible.
The dentists at OC Dental Specialists have performed thousands of root canals over the years, and our patients have reported mainly comfortable experiences in our office. It may sound too good to be true, but we pride ourselves on a relatively painless procedure. Don't let the fear of pain cause you to hesitate to receive this treatment. After all, preventing and alleviating pain in your tooth is the whole point. We think you'll find that, after the procedure, you'll be on your way to feeling better than before.
Suffering from
Dental Pain?
Get Relief Today
Call for Same-Day Emergency
Dental Appointment
949-789-8989
Top Rated Dentists in Irvine

What is the Recovery Process Like?
Most patients go back to normal activities, including work and school, right after the procedure. You can count on a certain amount of numbness in your mouth, however, and you may wish to avoid eating until this has passed.
For the first few days following the procedure, the tooth may feel sensitive due to inflammation, especially if there was pain or infection before the procedure. This can be eased with over-the-counter medication.
In some cases, your dentist may hold off on filling the tooth for a week or so, in which case you should chewing with that tooth. Your brushing and flossing habits should not change.
Call today!
Take the fear out of your root canal procedure, and call someone you can trust. Our dentists in Irvine have the skill and equipment to ensure you have an easy and comfortable root canal experience with a quick recovery, so you can get that healthy, happy smile back in no time. For more information, contact us today! We'll answer any questions you might have.
We're
Proudly
Associated
With