Porcelain Veneers
What Are Veneers?
They are thin tooth coverings commonly made of porcelain or ceramic. Used to cover teeth imperfections. They're a popular solution for many cosmetic issues of the teeth. Known for durability and strength, Veneers are a top choice for teeth restorations.  The majority of cosmetic dental issues can be resolved with veneers.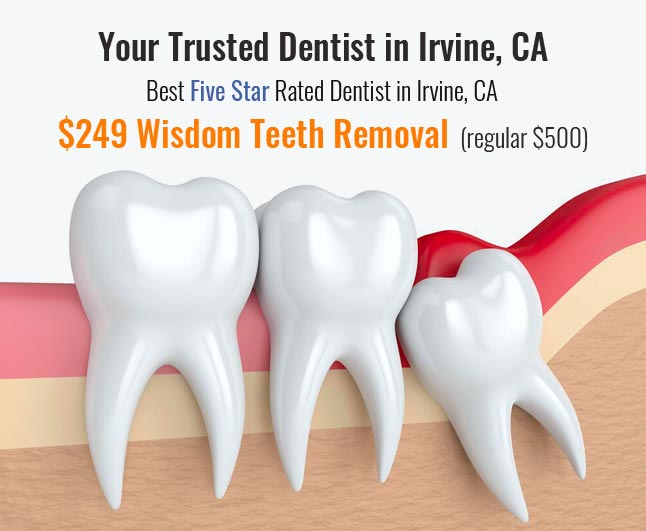 Are Veneers Right For Me?
If your dental problems are cosmetic in nature, they are definitely a solid choice.  For other problems such as tooth decay or gum disease veneers won't be able to help. If this is your case, our dentists will recommend other great alternatives.
Keep in mind the process of getting veneers can't be undone since enamel is removed. Also too, you must have healthy teeth and gums for veneer placement.  Teeth grinders and jaw clenchers also aren't good candidates. Grinding and clenching can damage the covers. Thus reducing the lifetime use of the veneers.
What Are The Cosmetic Benefits Of Getting Veneers?
They can help conceal a variety of issues such as:
stained and discolored teeth
chipped, cracked tooth
uneven, unsightly gaps between teeth
crooked teeth
old worn out teeth
Veneers, especially porcelain ones, will completely revamp your smile.  At OC Dental Specialists, we will have your veneers custom made at a dental lab.  To give them that natural look to your normal teeth. Your veneers will be stain resistant with high durability that will last years.
Dental Bonding Vs Veneers
When it comes to dental bonding, they do have a better affordability factor. Along with a quick application compared to other cosmetic dental procedures.  Yet, the color matching can't match that of veneers. Dental bonding too doesn't have the lasting durability that veneers do. Dental bonding can last several years, veneers decades with proper care and maintenance.
Suffering from
Dental Pain?
Get Relief Today
Call for Same-Day Emergency
Dental Appointment
949-789-8989
Top Rated Dentists in Irvine

What Should I Expect During The Treatment Procedure?
The Veneer placement process takes 2 dental visits. The first visit consists of a consultation with our experienced dentist.  If you're a candidate and decide to proceed forward, a cleaning is done. If your teeth are discolored, teeth whitening will be done. Then the doctor will have a shade guide to determine your veneer color. To ensure a perfect color match. 
Next on this visit is teeth preparation. Our dentist will start shaving the front enamel of your affected teeth. It's usually about a few tenths of a millimeter that are shaved. This will make room to accommodate the veneers.  Afterward, an impression of your full teeth will be taken. We will then send these over to the dental lab for the creation of your custom-fit veneers. Within a few weeks or less, your veneers will arrive at the office. Then you will return for a second dental visit. If the doctor see's a perfect fit and match of the veneer, they will be inserted permanently onto your teeth.
Now you will be able to smile confidently again. Porcelain veneers don't require any special maintenance. Regular brushing and flossing will suffice.  Common sense should be applied as things like chewing ice could affect the veneer.
Patient Testimonials
This is the friendliest dentist office you will find in the Irvine/Tustin area. I have researched and visited several dentists through using Yelp and finally settled on using Dr. Sharma for my orthodontic work and veneers.
I was so pleased that I've brought both my children and husband to their office!
Another positive aspect was their competitive pricing. After even driving up to Beverly Hills and Newport, I realized this was the most competitive pricing. I was even quoted $30,000-60,000 for either just upper or both lower and upper veneers!!! I was shocked! There is no way to regulate pricing for veneers since they are cosmetic. It's appalling what dentists can charge!
I paid more than %50 less than all my estimates.
Dr. Sharma is honest and trustworthy. She's also a mom and very down to earth. She will spend time talking to you about anything that you have concerns about.
Ann Y – Yelp Review
This is the best dental office in Irvine. Dr Sharma is an amazing Dentist, super gentle, her cosmetic esthetic work is superb, I have been at the practice for about 2 years and each time I have a great experience.
Dr.Sharma is the first dentist I've ever been to who has been able to numb me for dental work with virtually no pain. After a biking accident and losing some front veneers, I went to Dr. Sharma. When the initial veneers came in, the color was very slightly off so Dr. Sharma took the extra step of having someone from the lab come into his office so that they could both determine the appropriate color.  The resulting work is amazing – the color is perfect and the shape is better than what was there before. 
Jen C – Yelp Review
Schedule Your Veneer Consultation Today
Our dental office has same-day appointments. We're located in Irvine. Our experienced staff and dentists will be happy to answer any questions you may have.  The dental office accepts insurance. For patients with no insurance, we do offer cash discounts. Call us today. Our #1 goal is to exceed your dental care needs.
We're
Proudly
Associated
With