Endodontist Irvine
What Is An Endodontist?
Endodontists are dental specialists that deal with your inner tooth. 
This specialty requires an extra 2-3 years of dental schooling.
According to the AAE, endodontists make up less than 3 percent of practicing dentists. Since they deal with infected decaying teeth, they're your last line of defense. To save your tooth from extraction, you need to see our Irvine Endodontist.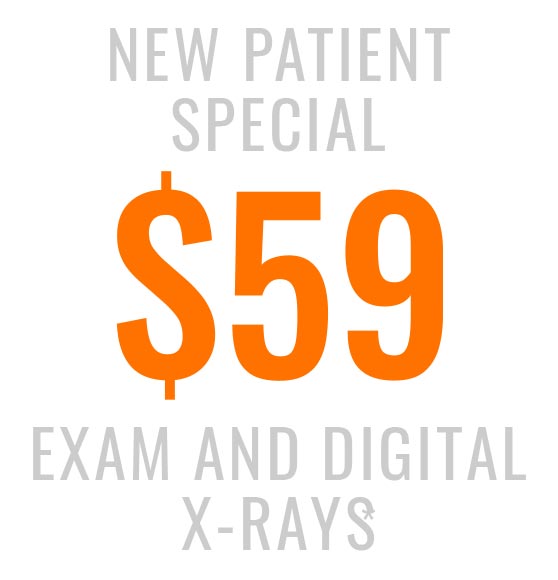 At OC Dental Specialists, our endodontics team will be your teeth saving specialists. If you're worried about tooth pain, don't be.  Our professional staff and best dentists Irvine go the extra mile for your comfort. From our state-of-the-art dental clinic to cozy amenities, you will get amazing results. We want you to walk out pain-free with a big smile.
Suffering from
Dental Pain?
Get Relief Today
Call for Same-Day Emergency
Dental Appointment
949-789-8989
Top Rated Dentists in Irvine

Toothache Pain Experts
If you're feeling severe and throbbing tooth pain or a toothache, you will be in the right place with us. Our dentists are experts at finding and diagnosing difficult toothaches. Even during the treatment, you will feel minimal to no discomfort. With advancements in pain management, our endodontists will ensure your treatment goes smoothly. With advanced technologies, you will be pain-free in no time.
Why Choose OC Dental Specialists
With many 5-Star reviews, you can rest assure your teeth will be in good hands. From simple teeth cleanings to dental implants, our endodontists will bring back your smile. At OC Dental Specialists, we want you to receive unparalleled endodontic dental care. From the moment you walk in, we go the extra mile to make your visit enjoyable. Call us today to schedule your consultation. We offer same-day emergency dentist appointments. Accept all PPO insurances and provide new patient specials.  Don't hesitate to call with any questions. Let us get you out of pain today and start smiling again.
We're
Proudly
Associated
With