Professional Teeth Whitening Irvine
Are you dreaming of a brighter, whiter smile that lights a room? Professional teeth whitening might be the key to unlocking that radiant grin you've always desired. At OC Dental Specialist, we provide professional teeth whitening services.
What is Sinsational Teeth Whitening?
Known by satisfied patients as the fast 20 min cleaning. It's an award-winning eco-friendly teeth whitening treatment. That's both affordable and time-efficient. Used by thousands of dentists across the country. At OC Dental Specialists, we prefer this system for patient satisfaction.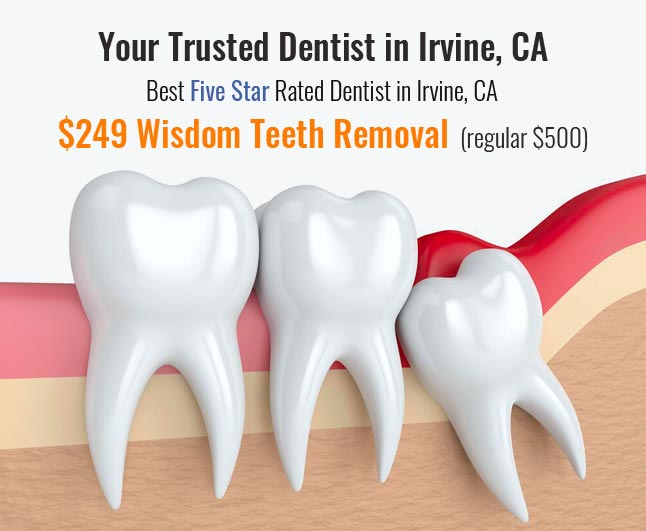 How Professional Teeth Whitening Works
Bleaching agents used
Whitening gels or solutions, often containing hydrogen peroxide or carbamide peroxide, penetrate tooth enamel to break down stains and discoloration.
Duration of the treatment
The duration of the treatment varies but typically ranges from 60 to 90 minutes for in-office procedures, with take-home kits requiring consistent use over a specified period.
Customized approach to individual needs
No two smiles are the same, nor should the teeth-whitening approach be. Our professionals create personalized treatment plans based on your dental assessment, ensuring optimal results without compromising oral health.
What Are The Benefits Of Sinsational Teeth Whitening?
Many people are opting for the Sinsational Chairside Teeth cleaning (Sinsational) treatments. It's fast, safe and effective teeth whitening. Sinsational combines the newest advances in dental technology with proven chemical formulas. This ensures that the bleaching experience is painless, and the results are satisfying.
Unlike temporary solutions, professional teeth whitening provides long-lasting results that stand the test of time. Say goodbye to frequent touch-ups and hello to a radiant smile that endures.
Sinsational has many advantages over these other treatments, including:
All teeth treated at the same time.
Clinical results in as little as 20 minutes
Faster treatment times with 1 min prep
Longer lasting results.
Reduced sensitivity.
Fast change shade change in 2-5 range
Engineered to be pain-free
Safe dental procedure and treatment.
Easy maintenance and upkeep
Safe to use after other dental procedures
Treatments are done with a highly skilled and experienced professional cosmetic dentist
Professional vs. DIY Teeth Whitening
Risks of DIY methods
DIY teeth whitening methods like lemon juice or baking soda may cause enamel erosion and heightened tooth sensitivity.
Professional supervision and results
Seeking professional help ensures supervised treatments, reducing the risk of adverse effects and providing more predictable and lasting results.
Suffering from
Dental Pain?
Get Relief Today
Call for Same-Day Emergency
Dental Appointment
949-789-8989
Top Rated Dentists in Irvine

How is the Sinsational treatment performed?
First, the whitening agent is applied to your teeth. Using a patented gel-filled silicone tray that conforms to your mouth. This tray is designed to keep your jaw relaxed during treatment. Thus maximizing your comfort. Next, the dentist will shine an LED light onto your teeth. The light speeds up the acceleration of the gel's teeth whitening ingredients. Which leads to that amazing white teeth look.  Unlike other cleaning systems, no uncomfortable retractors or prep is necessary. A small percentage of patients might feel some sensitivity afterward. Thorough rinsing of the mouth will take care of this.
In the end, you will receive a maintenance pen for home use. You will keep applying the eco-friendly gel to your teeth. With proper care, you will continue seeing great results in your teeth coloration.
Schedule your teeth whitening appointment today
Our Irvine Dental Office has helped thousands of patients with teeth whitening. Call us today to get a sensational looking smile with Sinsational Teeth Whitening.  Fast treatments, no sensitivity, and exceptional results, your smile will look amazing. We offer same-day appointments at our convenient location. Along with new patient specials. OC Dental Specialists look forward to helping you with your dental needs.
FAQs: Teeth Whitening Irvine
How long does teeth whitening last?
Results can vary, but on average, they last from six months to two years.
Does teeth whitening cause sensitivity?
Sensitivity is a common side effect, but it's usually temporary and can be managed.
Can I whiten my teeth if I have dental restorations?
Consult with your dentist, as whitening may not be effective on restorations like crowns or veneers.
Are at-home whitening kits as effective as professional treatments?
Professional treatments tend to be more effective and provide quicker results.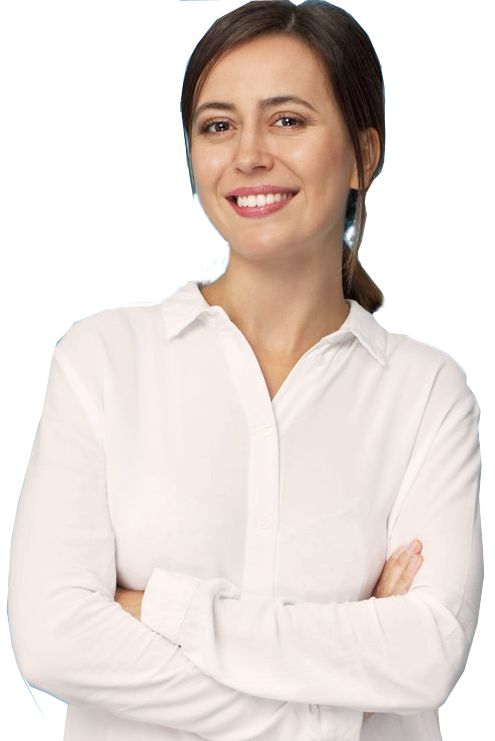 I've been coming to this office for just under a year, and I have to say, I've never encountered a more caring and friendly staff.
Dr. Sharma is kind and also incredibly friendly, highly professional, and extremely competent. I can't recommend this office enough!
Andi K.
We're
Proudly
Associated
With