Braces Irvine, CA
What Are Braces?
Dental braces, also known as appliances, are tools used by orthodontists. For the correction of teeth alignment and jaw issues. Consisting of brackets, metal wires, and or transparent aligners. They are very effective in realigning crooked teeth. Restoring chewing function, and more. Patients both young and old benefit by having an even bite and beautiful smile.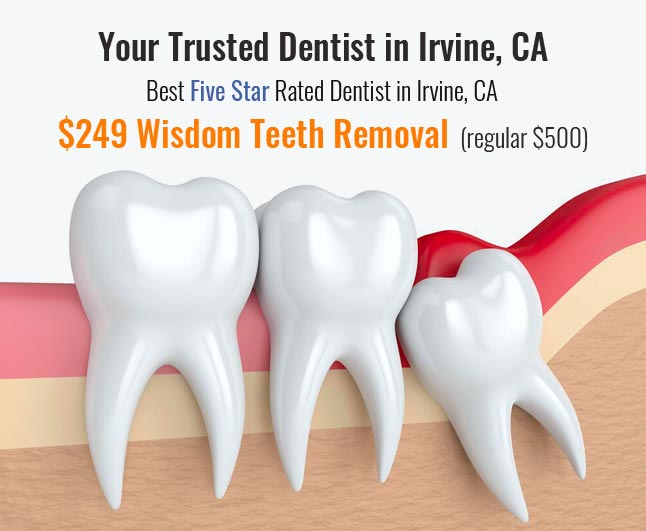 Do You Need Braces?
Consider them if:
Your baby teeth were lost early on and adult teeth didn't grow till later.  This could alter the development and growth of your adult teeth.
Crooked looking or crowded teeth. This cosmetic reason is why a lot of patients get braces.
Shifting and our sound-making jaw during mouth opening. This could or show teeth or jawline development issues.
Difficulty chewing food. Teeth alignment issue that they can fix.
What Types of Dentist Do Braces?
Orthodontists are the specific dentists that apply braces. As a dental specialist, they focus on TMJ disorders, teeth straightening, and occlusions.  Helping patients with their teeth alignment, bite function, and fitting corrective braces. While a general dentist treats a broad range of issues. Such as teeth, gums, and nerves. Orthodontists requires extra dental schooling as a specialty.  Like a medical doctor who gets more schooling to become a surgeon.
Adult Orthodontic Care
At OC Dental Specialists, we offer various adult orthodontic care treatments. Braces being one of them. Our skilled orthodontists will improve the look of your smile. While helping you prevent further damage that crooked teeth and over/underbites cause.
Child Orthodontics Care
Children by 7 years of age, should consider orthodontic care if exhibiting problems.  A thorough oral examination and treatment plan is needed to prevent further damage. Around this age, young kids start to develop their adult molars. Early detection is critical for teeth and jaw help if there are issues.
Types Of Braces
Metal
The traditional braces most people know.  Technology has advanced, and this type of brace is more comfortable than it's ever been.
Made of stainless steel. Using metal brackets and wires to straighten your teeth.
Ceramic Clear:
Made of a clear material that's more transparent than metal braces. The preferred choice for patients wanting a better cosmetic look.
Invisalign:
Known as the "invisible braces". Specifically designed and created for each patient's unique mouth. Made up of a series of clear plastic trays or aligners.
Aligners are low maintenance and removable. Hassle-free brushing, flossing, and eating. Very comfortable since there's no metal in your mouth.
How much will Braces Cost?
On average the braces cost around $5000 to $6000. Costs can be lower or higher depending on insurance coverage. And the type of braces needed and desired.
At OC Dental Specialists, we can check your insurance coverage. So you will know exactly what your out of pocket costs will be. For cash-paying patients, we do offer discounts. As well as interest-free financing.
How long does Braces stay on?
Depending on the state of your teeth, braces need to be on for treatment for as little as 12-18 months.  In some instances, braces will need to be on for up to 2-3 years. Our experienced orthodontist will give you your time frame of how long your braces will need to be on.
Why Choose OC Dental Specialists?
Cutting Edge Technology
Our Dentists and staff use the latest technology in dental medicine. Along as keeping up to date the latest trends in Dental treatments.
World Class Dentists
Our Dental office has over 50+ years of combined experience in all fields of dental care. General Dentistry, Orthodontics, Periodontics, & Cosmetic Dentistry.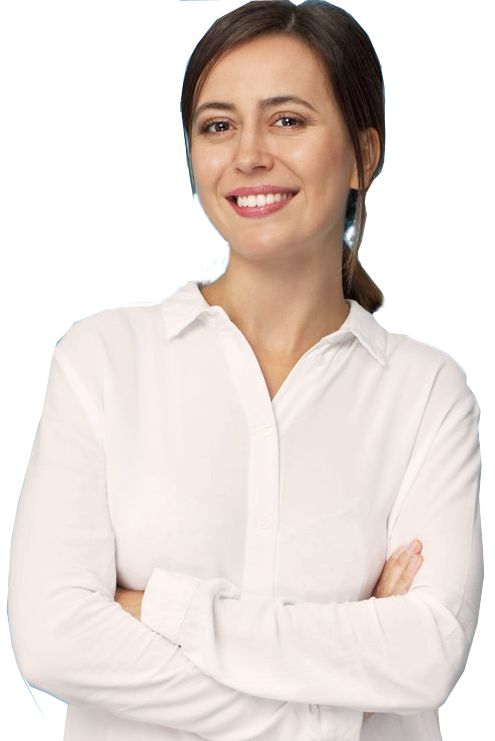 "I did Invisalign with OCDS after reading reviews on Yelp. I moved from AZ and needed a dentist that could help me with my crooked teeth. They are too many people with perfect teeth in OC and I was feeling left out!!
The office is professionally run and they make you feel at home. The office is clean and nice and Vivian was amazing dealing with her insurance. I felt like there were no hidden fees and the price was fair. I found everybody very efficient, accommodating–for example, if you have to re-schedule etc.–but also super friendly, encouraging, and relaxed. There's a feeling that everyone gets along very well. I will keep you guys posted as the year progresses!
Dr. Sharma is the best dentist in Irvine. " 
-Jennifer L.
We're
Proudly
Associated
With