We will welcome your dental emergency any time.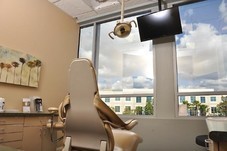 Because we understand that some people feel anxious about visiting the dentist, we make sure that you receive care in a friendly environment that is safe and comfortable as well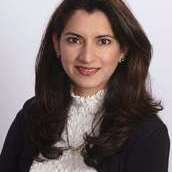 Dr. Sharma's passion for dentistry is demonstrated in her impeccable work and her attention to every detail. She treats her patients with compassion, honesty and respect just as she would with any member of her family.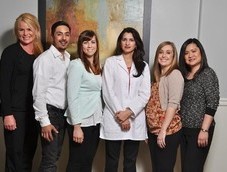 Whether you visit us for a hygiene appointment or major surgery, you can expect the same compassionate, quality dental care from our staff.
Toothaches and Pain
Toothaches can be caused by an infected tooth or the supporting bone and gums. It can also be caused by inflammation of the dental pulp, called pulpitis. It is necessary to have an evaluation by your dentist to determine the cause of the pain.
Knocked Out or Broken Teeth
When teeth are displaced from their sockets, the nerve can be severed. Broken teeth can be caused by trauma or significant decay that has weakened the tooth structure to the point that it crumbles during normal use.
"Best dentist ever! I have been going to Dr.Sharma for a few years now. She is warm and friendly and you instantly become comfortable with her. She takes her time and explains everything. The staff is very courteous and polite."
Ritu Tiku
via Google Reviews
"This place Amazing !!!!!!!!!! Eber and Dr. Sharma took care of me like no other dental office. Made me feel like family. This is my new dental family. They have all specialist in office. No more referrals and paying extra money."
Jerry Zamora
via Facebook Reviews
Office Hours:
Monday 8:00am to 5:00pm
Tuesday 8:00am to 5:00pm
Wednesday 8:00am to 5:00pm
Thursday 8:00am to 5:00pm
Friday 8:00am to 5:00pm
Saturday 8:00am to 2:00pm ( By Appointment Only)
Sunday Closed